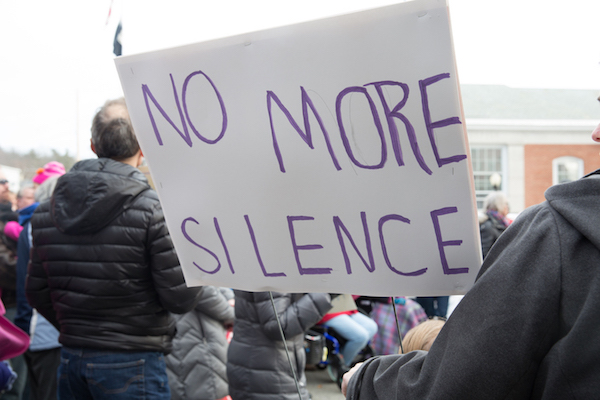 ---
Click HERE for more info.
---
Ordinary people with extraordinary vision can redeem the soul of America by getting in what I call good trouble, necessary trouble. Voting and participating in the democratic process are key. The vote is the most powerful nonviolent change agent you have in a democratic society. You must use it because it is not guaranteed. You can lose it.
---
Weekly events!
Monday 4:00 – 6:00 PM: Maine Mondays – Phonebanking to oust Susan Collins
Let's phonebank together to elect Sara Gideon and oust Susan Collins, Flip the Senate and defang Mitch. Feel free to join any time.
We will start at 4 with training using the new Sara Gideon script, then we'll move to training for the ThruTalk application. You'll need a computer with either the Chrome or Firefox browser. Support provided throughout.
For more formal training, we encourage you to attend one of the weekly sessions HERE
Register HERE to get a zoom link and join us!
Tuesday 1:00 – 2:00 PM: Touch Base Tuesdays – Election 2020 Update
2020 is a Must Win Year. November 3 is almost here. We need to remove Trump, flip the Senate, keep the House and win down the ballot!
Let's get together to update/review/share news and actions people can take to win in 2020. Check out candidates and take action events for each swing state and presidential races HERE
August: Arizona and Maine
Register HERE to get a zoom link and join us.
Tuesday 6:30 – 8:00 PM: Carolina in My Mind: Phone banking to Super State, North Carolina
Indivisible Acton Area has joined Indivisible Western MA Take Back Our Democracy in their Tues night NC phonebanking to identify voters in the three key national races in North Carolina - presidential, governorship, and US Senate.
What a great night last week! We had 21 callers and made a whopping 682 calls!
These calls are really making a difference in NC. All 3 candidates, Biden, Cunningham and Cooper are up in the polls!
Join Shaw, Denise, and other IA members.
Please Register HERE. Note - This is a NEW link.
Wednesday 6:30 – 7:30 PM: Pandemic Post Carding and Check-In
Join us for an hour of shared post carding and conversation over Zoom! Register HERE to get a zoom link.
Thursday 1:00 – 2:00PM: Texting Thursdays – Demo and Training
2020 is a Must Win Year. Every vote counts. Texting is a simple and powerful way to reach out to many voters quickly. You can text from your home, at your pace, and on any time you choose.
This is an Intro to Texting class for beginners and refreshers. Christine will demonstrate live cases texting with the simple to use MoveOn platform which provides a variety of interesting and important campaigns around the country. We will help you set up your account so you can text by the end of the class.
Register HERE to get a zoom link and join us!
Thursday 6:30 - 8:30 PM: Ridin' with Biden - Phone Bank
Join MetroWest+ for Biden to call voters in swing states to vote for Biden and Democrats up and down the ballot. Very simple script. Training will be provided. Join shaw, denise, and other IA members. Contact Peg at peggidy@verizon.net for more details.
Friday 4:00 – 5:00PM: Happy Hour Fridays Texting Together
Let's zoom together while we text! This is a happy hour social event on Fridays for everyone to relax and enjoy texting with fellow activists. We will have conversations and share interesting texting stories– just for laughs.
Please bring your favorite cocktail (quarantinis or beverage of your choice) and good spirits.
Register HERE to get a zoom link.
Saturdays 10:00 – 11:00 AM: Winning Saturdays - Coffee, Conversations, Postcarding
Let's get together virtually and share what we're doing to take action! Bring your coffee and your project ideas!
You can register HERE in advance to put on your calendar and get reminders. You can also register as you join us!
---
Other resources
---
Events
Check out more events below!
Please note - If you want to opt out of Mobilize America texts and emails, you can unsubscribe at the bottom of any of the emails or stop receiving SMS confirmations by replying "NO" to the text messages.
---